Swimming is a great way to stay in shape and improve your overall health, but it's important to take precautions to ensure that you don't become tired or ill while enjoying this activity. Swimming also has many benefits for seniors, including improved heart health, better joint mobility and increased bone density. However, it is important to maintain a stable oxygen level while swimming to avoid any negative health effects. That's why bathing services for seniors can be the best idea for those who want to do swimming at an elderly age. One of the most important things to keep in...
---
  Everyone deserves to have fun with their loved ones during the Summer. To have fun in style and with comfort, you need a patio furniture set that can accommodate your guests and or family. Besides, outdoor dining table adds beauty to your home especially during the Summer when everyone just want to chill in the backyard, balcony, garden or around the swimming pool while snacking or sipping.    However, there are a few things to consider when purchasing a patio set for your home, to use in the beach, or to use indoors in a business setup like bistro....
---
Image Via Pexels   Reaching a healthy level of personal fitness can change your life tremendously. Meeting your fitness goals inspires confidence and can make you feel more energetic daily. However, it can sometimes feel like people with disabilities do not have many options for pursuing personal fitness. The truth is that everyone works toward their goals in unique ways, which means you can become healthier by following a path just for you. We invite you to learn about accessible fitness options and the tools available to understand how you want to achieve a healthy lifestyle. 1. Easy At-Home Exercises Experts explain that home...
---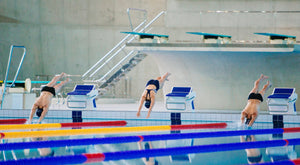 If you're a swimmer, you know the importance of having a good towel. You need something that's going to soak up all the water and sweat quickly so that you can get on with your day.
---
Image Via Pexels Wellness and self-care often end up on the back burner when you're a busy professional. But creating and meeting wellness goals is possible if you committo take action and dedicate time toward achieving them. We have some tips on how you can take a step closer toward yourwellness and self-care goals. Click here to shop for swimming pool chemicals. Map Out Your Wellness Goals The first step is deciding what those goals will be. Next, you need to determine what lifestyle changes or activities you want to incorporate. What do you want to achieve? What kind of habits do...