If you're considering opening a swimming pool, you're in for a rewarding venture. 
This guide will walk you through the steps, chemicals, and equipment required to open a swimming pool successfully.
---
Like any complex system, pools are not immune to issues, and one of the most common problems pool owners face is leaks. This blog post delves into suction-side pool leaks, their causes, detection methods, repair solutions, and preventive measures.
---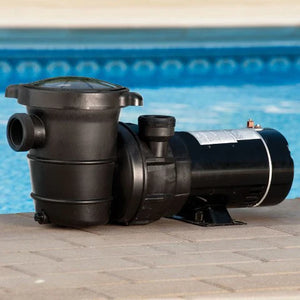 Your pool pump and filter system are crucial to maintain that pristine water quality. In this guide, we'll walk you through some common pool pump and filter problems and how to troubleshoot them effectively.
---
This comprehensive guide
 will look into everything you need to know about pool leaks, including the types of leaks, how to detect them, and the telltale signs that your pool might be leaking.
---
Saltwater pools have gained popularity in recent years due to their perceived benefits, including gentler water on the skin and eyes, reduced use of traditional pool chemicals, and a natural, refreshing swimming experience. However, like any pool, saltwater pools require proper maintenance.